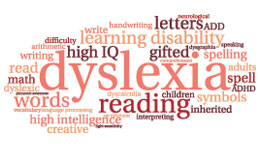 Assessment Services
Wellington-Alexander Center is able to provide comprehensive assessments in the areas of:
Language (spoken and written)
Speech Production
Sensorimotor Control
Attention
Memory and Cognition (thinking and problem solving)
In order to have an accurate picture of how a person learns, we must have a thorough assessment. This, in tandem with evaluations performed by other specialists or neuropsychologists, helps us to tailor a program to the specific challenges and strengths of our clients. Our assessments involve one-on-one sessions with an evaluator who administers standardized tests that are specific to the neurological processes for efficient learning. The data from the assessment will be shared with parents in a complete and detailed report, and this information will be used to make appropriate recommendations for treatment. The need for a comprehensive assessment, whether that be conducted here at our center or by qualified outside professionals is crucial as assessment drives intervention.
Intensive Intervention
Intensive Intervention addresses the whole child by combining language and occupational therapy (sensorimotor therapy) services daily for approximately 3-5 hours for a duration of 6-9 weeks. Though beneficial for all levels, this program is most important for individuals with moderate to severe language and sensory motor issues, such as the ones listed above. Each treatment plan is tailored specifically to the child, and each session is delivered on a one-on-one basis. Treatment plans can be adjusted daily, even hourly, to ensure optimal outcomes.
Research shows that the more intense the treatment, the better the outcome. We have provided links to the most current research in the PUBLISHED ARTICLES section of our Resources page, and have also provided VISUAL DATA for your convenience. This will help to clarify why this degree of intensity is critical. When neural pathways are reinforced daily, the gains far exceed gains resulting from equivalent hours of therapy received 1-2 days per week over a period of years.
What comes after the Intensive Intervention? Our team carefully coordinates a transitional unit program (TU) to ensure that all the new strategies and skills are fully applied back in the school environment. Using the new pathways daily makes them become stronger and more automatic to ensure old habits do not intervene. This means we come to your child's school and work with teachers and support staff to ensure a collaborative extension of the Intensive Intervention. For the 9 to 10-week transitional period, your child will also come for transitional sessions 1-4 times per week (50-minute session after school at the center or by Skype if feasible) to reinforce the new language and sensorimotor skills. We also maintain weekly communications with the child's teacher to discuss progress and strategies.
Orofacial Myofunctional Therapy
Orofacial Myofunctional therapy focuses on remediation of thumb sucking/finger sucking, nail biting, forward tongue postures and open lip postures (incorrect oral rest postures), tongue thrust swallow (incorrect oral phase swallow patterns), and other difficulties that support appropriate growth and development of the orofacial structures.
Difficulties in these areas can lead to learning disabilities later in life. Therapy includes highly structured treatment plans provided by specially trained therapists for children and teens with abnormal lip, tongue, and jaw resting positions or improper swallow patterns or sucking habits that impact their orofacial development, speech or swallowing.
Orofacial Myology
Orofacial myology includes the evaluation and treatment of abnormal structure and/or functioning of the tongue, lips, and jaw in relation to oral rest postures, swallowing/chewing, and speech.
If you would like to learn more about dyslexia and other language-based learning disabilities and the treatment we provide, call (480) 439-0099 to schedule a FREE consultation.